When I decided to quit full time work, I had no idea what to do with all the time on my hands. So I did something I have never ever done. Go through the Map of India!
I think it was instinctive. To figure what I wanted to do, I needed to get away from what I was doing. I started from the top of the map, and stopped at Mcleodganj in Himachal Pradesh, for no known reason. Fortunately, those were days when air travel and taxi's were not yet out of question for my budget, and it didn't take me long to get their.
To some extent I was apprehensive. It was my first solo travel, or for that matter any travel in India. But as the taxi veered through tall cedar trees, nervousness was replaced with excitement. I reached the main street of Mcleodganj, a small and seemingly crowded town mostly filled with Tibetans, foreigners and few Indians.
As it drizzled, I wandered through the narrow roads to find a place to stay. After checking into a modest guesthouse in a relatively quieter street, I was all set to experience this small hilly town.
I soon learnt that Dharamshala is not so much about seeing but rather living it. And over the next few weeks, here's what I did:
Spend days sitting in a cafe having lemon/ginger/honey tea looking out at the hills, talking to strangers or reading a book. When it poured, all I needed to do was have tea and watch the rainbows from my guesthouse.
Indulge in street shopping, tibetan jewelry, kashmiri shawls, prayer flags, incense, music bowls, you name it. And yes, some random guy is sure to croon a Kishore Kumar classic "chehra hai ya chaand khila hai" or any 80s number as you shop through the streets.
Volunteer at a local NGO teaching computers/english, which was also the first time I volunteered.
Attend the Dalai Lamas' teachings. I happened to be there while his Holiness the Dalai Lama's teachings were scheduled. Although I read his teachings, I attended it for the experience, and it was certainly worth it. The whole of Mcleodganj practically shuts down during the period which just shows the respect Tibetans hold for the Dalai Lama.
Walk randomly through the mostly misty roads leading to nearby villages; set out for a picnic at Dal Lake, a tranquil lake set amidst tall cedar trees; read interesting insights in St John's Church that almost looked like a set from movies, had an adventurous night on Triund and so on.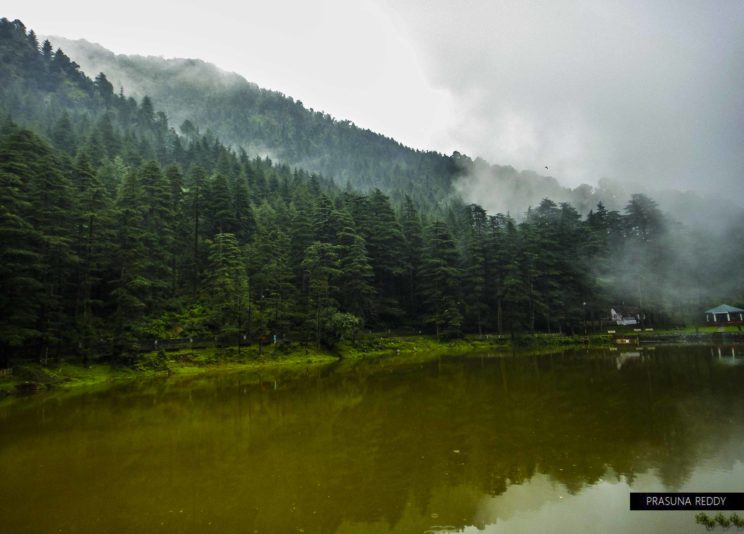 Of all the things I did, what made Mcleodganj most memorable were the strangers who became instant friends. From other solo travelers to Tibetans that settled down, friendships were never this effortless. Tibetans seemed to be the most laid back people, but I couldn't help but wonder what kind of pain lurks behind their easy smiles. To have a home they cannot return to, to miss family/friends not knowing if they will ever see them, or what they endured in making the journey across to India seeking refuge.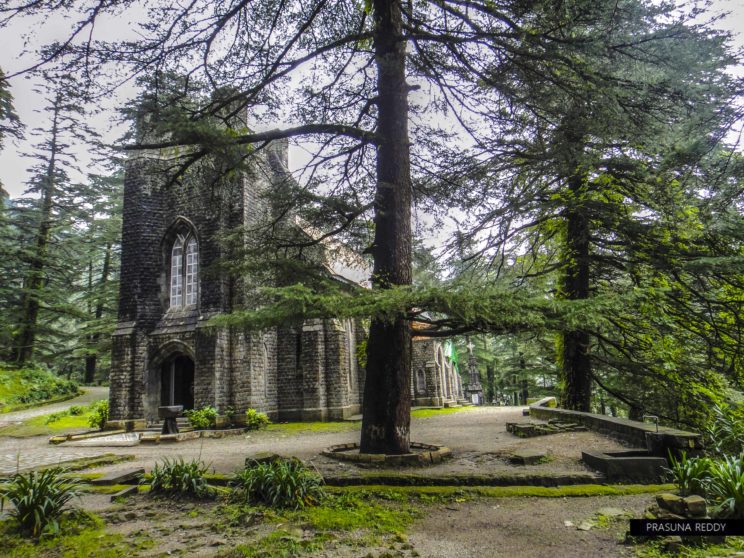 The memory that makes me smile even today is the parting gesture of a tibetan friend who rushed to the bus stop just before I left with a White Khata (the traditional scarf that symbolises purity of heart) and offered it to me amidst exclamations of all passengers!