For good or bad, better or worse, we women folk have an ability to differentiate colors; and I am not talking of the 7 colors of rainbow. For most of us who shopped, it is but inevitable we had a conversation with a shopkeeper that goes something like… "Bhaia, I am looking for a red top" "No, not orange red, blood red" "this is maroon" "not the dirty red" or so on.
No, I am in no mood to start a fashion journey. I've just seen so many shades of green on a trek to Dhampus that I had to do a wiki search of how many shades of green exist!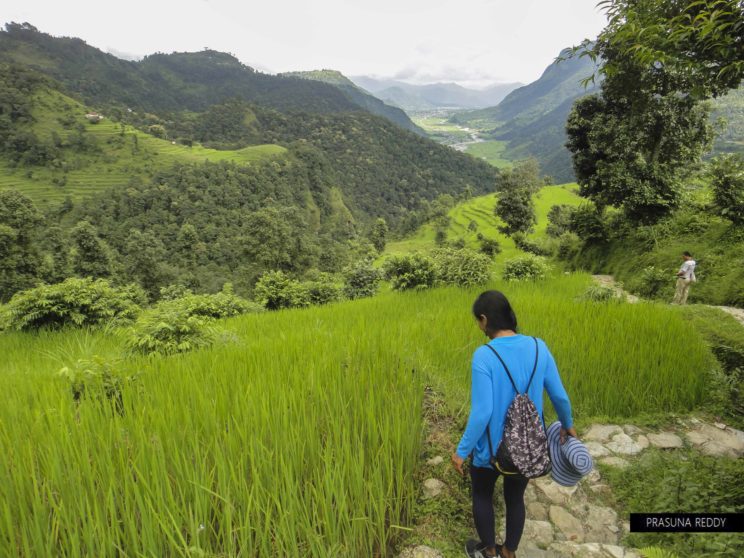 I was in Rishikesh finishing a yoga teacher training course. Since I had nothing else planned, I joined two of my fellow yoga trainees and backpackers on their way to Nepal. We skipped the crowded kathmandu in favor of the more chilled out Pokhara. And it was love at first sight!
Besides being a scenic beauty, Pokhara is the kind of place where you can do a lot of things or choose to sit in a cafe by Phewa Lake drinking organic latte. And both choices feel equally good.
From burning by the pool to sweating it out in a sauna, my fellow travelers were true to their Aussie spirit. In their effortless laid back style, they showed me the true meaning of living each moment, with some crazy adventures thrown in. For starters, I never saw them stress about how they were going to carry the 50 odd kilos each of them accumulated from shopping. Correction, I have never seen them stress!
Pokhara is not the kind of place where you stop shopping either. And so we shopped like there's no tomorrow, sat in different cafes and restaurants for hours drinking ginger tea and using wifi, shopped some more, spent time at the pool, shopped more…and so on.
We came across the scooters for hire and ofcourse we had to rent one.  I relied mostly on locals for directions and surely they didn't disappoint. I reached the quiet and secluded Begnas Lake, sans the tourist crowd.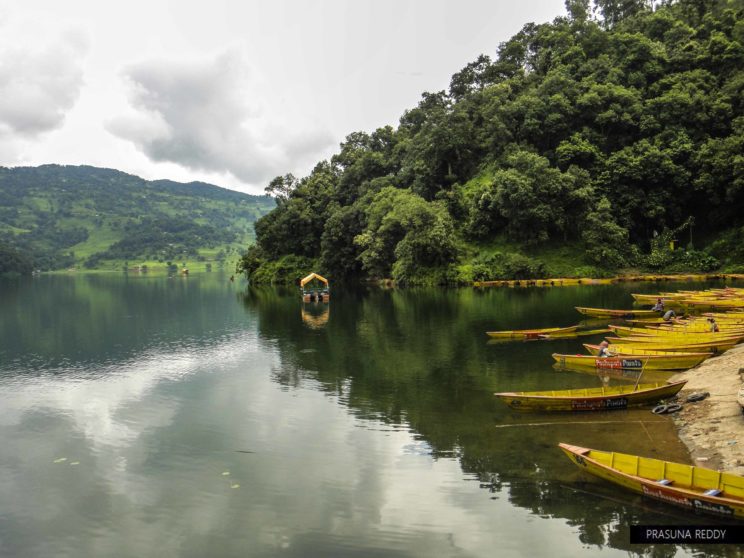 One of those days we chose to go on a trek. The shortest one was the trek to Dhamphu and Australian Camp (quite by accident). While it was steep in some areas, it is mostly a pleasant walk, and certainly one of the most beautiful or rather green treks I had ever been on.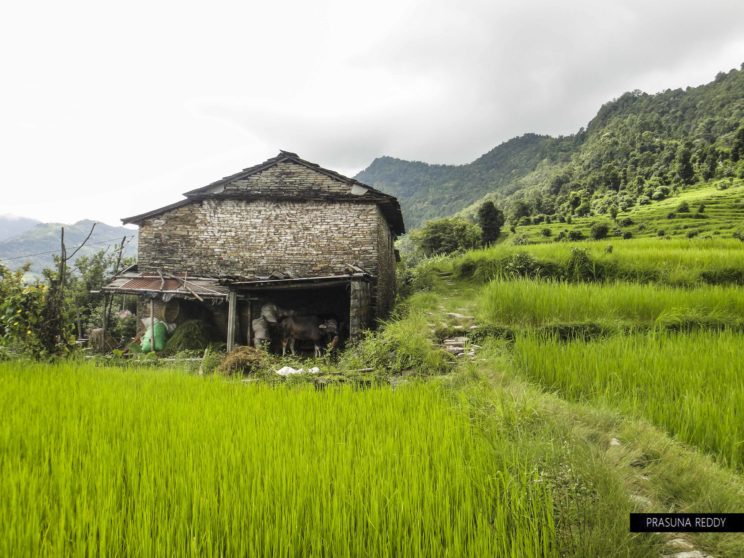 What I absolutely loved though on this trek were the spotlessly clean villages and the easy smiles of locals. I guess it is hard to feel low when you live in such a beautiful place, and are so closely connected to nature.