After traveling to Srinagar a few times, both as tourist and traveler, I finally seem to get a hang of the place. Regardless of the time of the year, my experience with Srinagar remained the same. In short, I am charmed by its natural beauty and weary of its commercial reality.
There is a lot to see and experience in Srinagar; its' many beautiful botanical gardens, Shankaracharya temple, Jamia Masjid and so on. But my personal favorite like most others is the Dal Lake.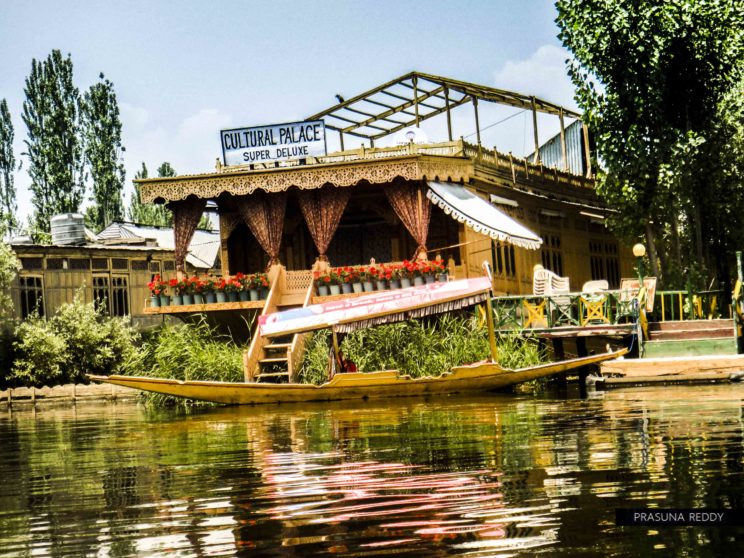 One must in their lifetime take a Shikara ride during sunset and sing the all-time romantic melody "yeh chand sa roshan chehra", with all of Shammi Kapoor's moves to experience Dal Lake. The floating markets, floating gardens, dressing Kashmiri are all worth an experience.
Dal lakes' beauty is quite different in different seasons: green, vibrant and energetic during summers; grey, misty and ethereal during winters.
Best time to experience Dal Lake however is at night, on a houseboat, sitting outside with a cup of Kahwa. Dal Lake seems like a shy bride at night, beautiful and mysterious, in stark contrast to the morning's aggressive hustle and bustle.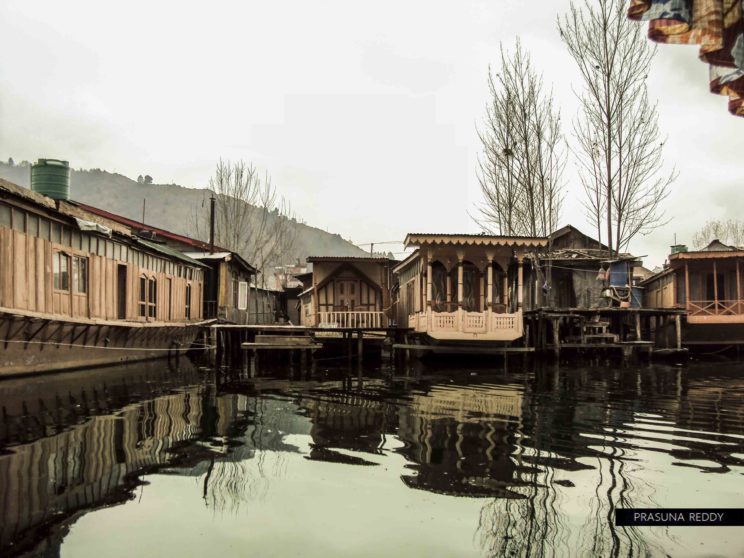 But unfortunately, for all its' natural beauty, I have always left Srinagar with a bad taste in my mouth. And it wasn't just me either!
For one, the Dal Lake is quite commercial. As much as you want to have a quiet Shikara ride, constant marketing on the lake won't leave room to enjoy its view.
And second is the constant dishonesty!
I hate generalizing and writing negative experiences. And hence, I took my time with Srinagar, particularly given its scenic beauty. But having visited a few times, with similar experience, I concluded that commercialism is an innate part of Srinagar. Here's a brief glimpse:
Cab to Srinagar – drops us at a shabby hotel at night and insists we could stay there or pay additional Rs 300 to be dropped where we rightfully were meant to be dropped.
Houseboat – "Honolulu" gives us the worst experience yet. During off season, houseboat owner agrees on a price of Rs 2000 for two rooms. Despite us insisting one room would suffice; owner assures us that he'll give us two rooms for our comfort. The next day, we were billed Rs 4000. With no way out other than a boat, we were forced to pay. In addition, we received flavored black tea in the name of Kahwa and charged additional Rs 700. Most shocking however was the transformation of its owner, from being demure at negotiation to outrageously aggressive during checkout.
Street shopping – Bag of walnuts from street vendor turned out to be empty shells. Saffron fake and harmful. This could be an essay, so I'll stop here.
Tips – I tipped a hotel attendant Rs 500 on a one night stay, where we checked in at night and left in the morning and he bought us water a couple of times. But he was older and I didn't have change. And I found him unhappy demanding more, leaving me wondering how much tip would make him happy.
Shikara, Photos, Horse rides, cab rides – Without going into detail, the joy of experience was killed every single time.
While I believe tourism is a major source for survival and tried to justify the attitude, I feel there is a difference between need and greed. Unfortunately Srinagar's hospitality seems to be driven by the latter.
In saying that, I would still say it's worth visiting atleast once, and some tips that might help:
While I don't recommend packaged tours, Srinagar is the kind of place where you are better off with one, both commercially and emotionally. You are unlikely to save much traveling by yourself. However, make sure you know exactly what is included in the package.
Houseboat – Choose one that is on the Golden Dal Lake for better views.
Read the pricing information available near Dal Lake for Shikara rides and Taxi stands.
Double and triple confirm prices, whether it is per item/per day/per room/per person/per photo etc and don't be shy to clarify prices explicitly.
Tips are expected for almost every service. Check if the packaged tour includes tips. If not, tip as a group as opposed to individually.
All said and done, I still have a frame in my mind of sitting outside the houseboat on a cold dark night viewing an almost full moon, silhouettes of leafless trees, the quiet lake, distant hills, and company of some crazy friends. That surely is a worthwhile frame.